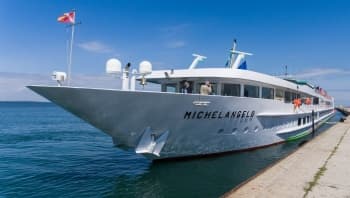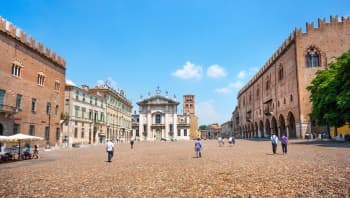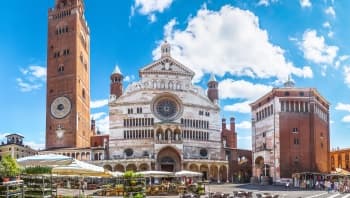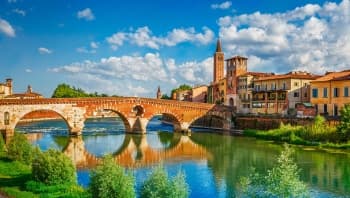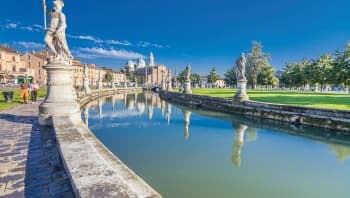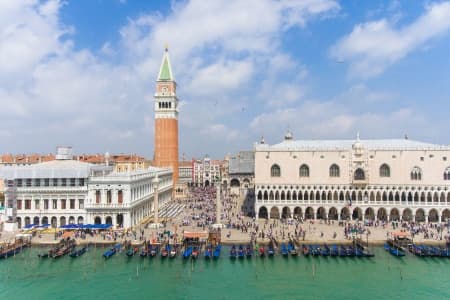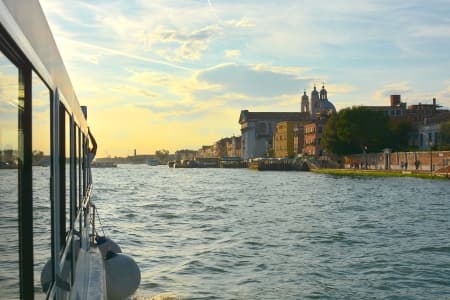 94% of travelers recommend this experience
Not sure? You can cancel your reservation within 24 hours of booking for a full refund
Cruise snapshot
Operator
CroisiEurope Cruises
Overview
EXCEPTIONAL EVENT :
OPERA EVENING AT THE ARENAS OF VERONA
Limited number of seats in category Poltrona.
Depending on your departure date, attend one of the operas in the 2023 program:
14/07 : "Nabucco" - 11/08 : "Madame Butterfly"
From Mantua to Venice, enjoy a unique cruise. Lombardy welcomes you next with its breathtaking and varied panoramas. You'll visit unique cities such as romantic Mantua and Cremona, Claudio Monteverdi's and Stradivarius's birthplace. Finally, the region of Veneto opens its doors and invites you to discover Venice, famous Saint Mark's Square and Doge's Palace, the official residence of Venetian dukes.
Highlights
Unique itinerary: cruise through the heart of the Italian regions
Coach transfer from Venice to Mantua on day 1 FREE OF CHARGE
The region of Emilia-Romagna and its traditional cuisineVisit(1) Fratelli Spigaroli(3) Enjoy a tasting(1) of Culatello ham and authentic Parmesan cheese
Visit(1) Fratelli Spigaroli(3)
Enjoy a tasting(1) of Culatello ham and authentic Parmesan cheese
The region of Lombardy, its breathtaking and varied panoramasCremona(1), Claudio Monteverdi's and Stradivarius's birthplaceMantua(1), romantic city surrounded by lakes
Cremona(1), Claudio Monteverdi's and Stradivarius's birthplace
Mantua(1), romantic city surrounded by lakes
The region of Veneto, its treasures, arts and traditionsVerona(1), the City of LovePadua(1), the home of Saint AnthonyVenice(1), an abundance of history
Verona(1), the City of Love
Padua(1), the home of Saint Anthony
Venice(1), an abundance of history
All meals included - DRINKS INCLUDED with meals and at the bar
Refined French cuisine - Gala dinner and evening - Welcome cocktail
Free Wi-Fi onboard
Headsets are included for excursions
Official welcome from the captain and crew
Onboard activities
Travel assistance and repatriation insurance
All port fees included
Select a departure date month
Frequently Asked Questions
Most Popular Cruise
Discover Amazing Cruises